Running and improving a business is not an easy task. It needs many intrapersonal, Interpersonal, and even extrapersonal skills to manage all your empire. But situations will not be the same all the time, some of you may feel the situations are so cruel and when they get intensified, sure you will end up shutting down, ruining all your dreams.
In order to overcome all these, you need to have a business mindset as well as you need to improve it by the time.
Here are some of the best and most effective ways you can develop and improve your business mindset. Let's dive into them. But keep in mind that you need to implement these rather than just reading to achieve your goal.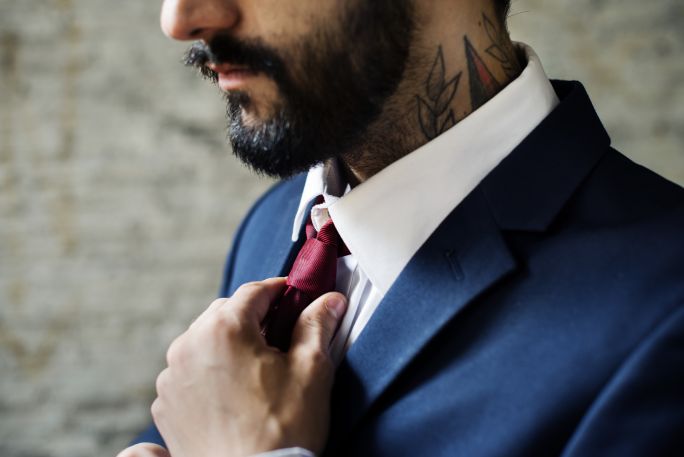 1. Accepting the risks and take necessary risk management steps
If you want to start a business or plan to improve it, the first point that moves your mind to the dark side is thinking about the risks involved.
The point is, if you don't take the risk, you can't achieve it.
I am not just saying it – let me explain with a simple example. Think about a farmer, if he stops cultivating, thinking about the risks like what if the weather conditions go wrong and destroys all the crop and such. I think you understood the point.
It's the same with all and even your business too!
Every business is filled with risks, those who can cross those barriers successfully, they are the winners.
So, prepare your mind to accept the risks of the business, how to deal in such situations.
At the same time, if the risks are serious, think to have alternate plans too, that's what makes you a perfect businessman.
2. Involve and stay strong in difficult situations
Involving and dealing with things in difficult situations yourself makes you bold and builds your confidence levels.
For example, think that you are dealing with a piece of code that you need to include in your software application. The first time you deal with that situation, you may feel a bit difficult as you are new, but the second time a little bit, and further, you may not feel much.
That's what with business too, dealing and involving yourself in difficult situations boosts your confidence levels and gives you signals that you can do it.
What we want to say is, whenever there is some difficult situation in front of you in your business, don't runway but to prepare your mind to solve it.
3. Gain knowledge in all aspects of your business
Don't say OMG marketing! I really don't know that, its because you are the head of a business you need to know all the things with respect to your business.
You don't need to be an expert in those fields, but some very basic knowledge is essential about every field or department.
If you are starting a startup or a small business, it's a must and should as It helps in many ways with respect to improving the business strategies and future plans.
Although you may have some trustable people dealing with those fields, your opinions and ideas with respect to that situation help you to make the perfect decision.
All this can happen only when you have an idea of all the fields in your business.
According to a research, having a growth mindset (where people think that interests can be developed with commitment and investment) makes it easy for a person to develop new interests rather than a fixed mindset of interests (persons view where its believed that interests are inherent in a person)
4. Critical thinking and estimating the future
Critical thinking is one of the most valued skills that you need to develop when you are in business. This is because if you are running a small business or a startup, you care about it more than anyone in your company.
If you develop your critical thinking skills, you can easily refine the ideas or the plans whenever required in a much effective manner.
A small idea or change can do a lot sometimes. So, critical thinking is a very good skill that you need for developing a business mindset.
Estimating the future is particularly important, especially in growth, marketing, and financial matters.
5. Keep your mind focused on your goal
Staying focused on your goals is important in business, especially until it reaches a complete growth phase.
Prepare your mind to a goal centric way and achieve it.
To get it prepared, initially keep small, reasonable, and achievable goals and try to achieve them with perfection.
Then after, increase your targets and complete them in time without any deviation.
In this way, you can prepare your mindset to achieve goals. Moreover, it helps you learn several tactics and improve your thoughts in the mean process to achieve the pre-set goals.
6. Believe in yourself and listen to your instincts – A lesser known business mindset tactic
Most of the business people believe in themselves and trust their instincts.
It's a key to your success because, if you are a good thinker, your instincts clearly specify all the pros and cons with respect to the dealing topic and clearly give an edge whether it's the right decision or wrong, just like a weighing balance.
Instincts develop from your analytical skills and mind power, which gives you the perfect decision most of the time. Trust it.
7. Remove the proud and get out of "I know everything mindset"
Don't feel too proud that you own a business and neglect listening to other ideas or behaving with a mindset that "I know everything".
Although the words "getting out of I know everything mindset" may not be digestible to some of you, it is crucial and helps you to improve the trust flow and approachability of your employees.
This is also helpful to develop your mindset to listen and consider all the opinions and give them trust that you acknowledge their efforts.
Later, mix it up with your internal thoughts and think about your perspective situations and come out with the best idea that helps your business grow.
Make sure to consider your employees in the same manner irrespective of their position and experience and don't show any disrespect.
Be known that, being proud and disrespect to an employee with self-respect can make you pay the price in the mere future. As you not only lose those talented employees but sometimes you may also lose a group of talented pool related to him.
8. Maintaining confidence and positive outlook
Maintaining positivity and the confident look is super important and is a must-learn skill for any businessman, as your look and outlook influence all your employees, your customers, and also all your related.
Even if you are in a risky situation, your confidence should not fallout.
You should not just maintain fake confidence or optimism. In fact, you be true, believe in your own doings, and also on the future and success.
Look at any successful business person. They maintain a look that really influences the surroundings, that's what you should learn to develop your business mindset.
9. Time management- Plan your things right
I really want to say effective time management is part and parcel of a successful business mindset and it doesn't mean to keep you occupied all day, but it's related to utilizing your time in an effective manner managing all your tasks.
Organize everything, keep a plan, look into effective technologies to maintain your employees, and implement and execute your things in the prescribed time.
Continue it for few days and you may feel a bit hard initially. Once you get habituated, you really enjoy what you are doing and even if you go out of your schedule, your instinct will tell you all the time that you are going out of track.
Also, don't forget to keep yourself fit and healthy all the time, include some time for your health too.
10. Take failures as a learning opportunity
Failures are uncertain in business, at least somewhere in your path. It's a part of life if you are an entrepreneur and you need to take it as a learning opportunity and game your system to avoid such mistakes in the future.
Adopting your mindset and taking failures as a learning opportunity not only improves your business mindset but also makes you a better person.
Whenever you face failure in your process, think that inventions don't come without failures. Never let you down by your failures, take it as a great opportunity in your learning process, and move forward with confidence in your success.